La Trajtoj de Turnanta Labortablo:
Aŭtomate konservu ŝarĝon ĉe la ideala alteco por mana ŝarĝo kaj malŝarĝo
Postulas neniun elektran potencon
Stabila dezajno postulas neniun plankon.
Malgranda bazo permesas al verkoj stari proksime al la Industriaj Tondilaj Leviloj en ajna pozicio.
Facila moviĝi al iu ajn loko kun laŭvola tabela movilo sen forklift.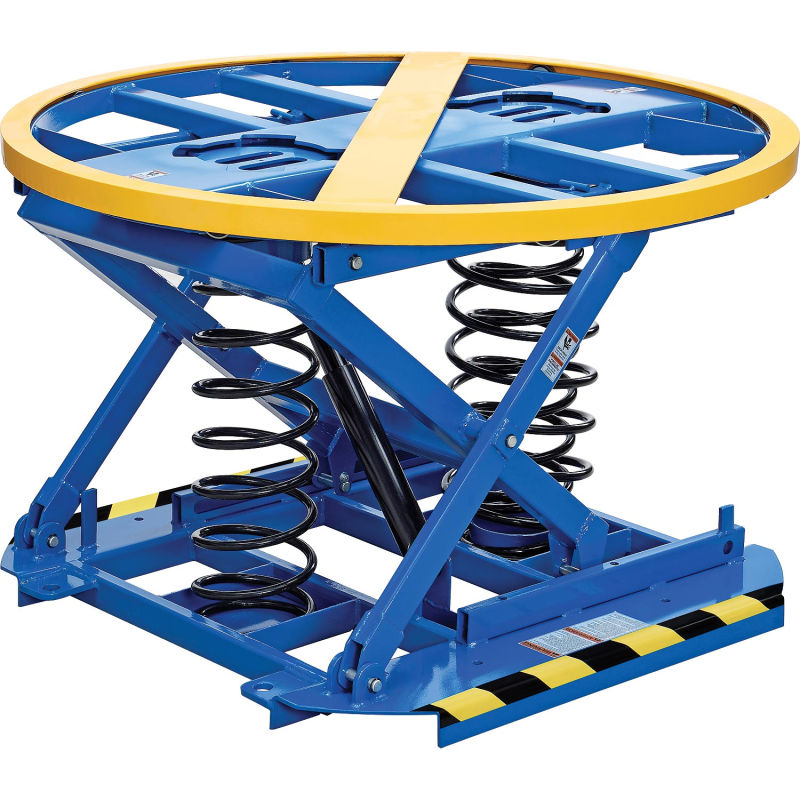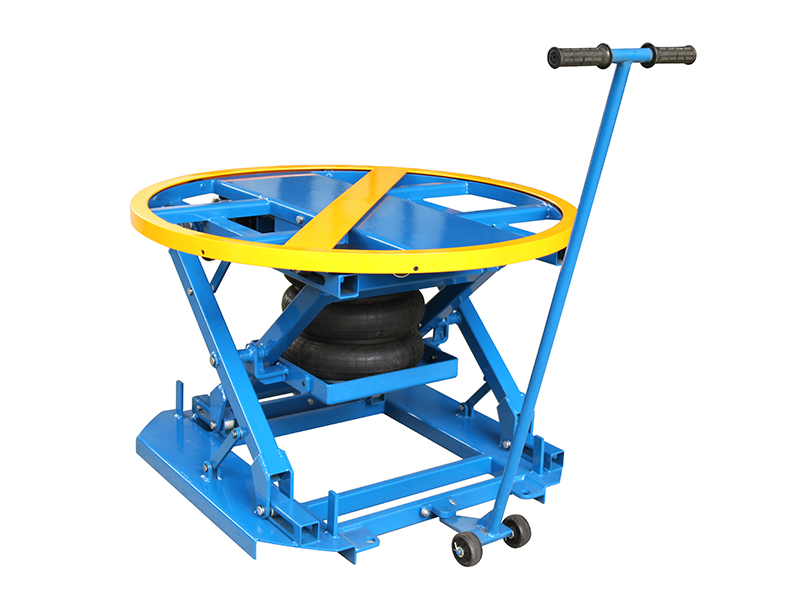 Compare with general lift tables, this QSL1000 series Spring Level Loader  and QAL1000 airbag pallet positioner  is a rotating lift table which can automatically maintain a load at the ideal height for manual loading and unloading without any electric or any manual operation, this lift table with rotate plate can automatically maintain at the top of the load as the working height to  reduce the discomfort of long-term bending just with the spring force of the spring/airbag and the gravity of the cargo.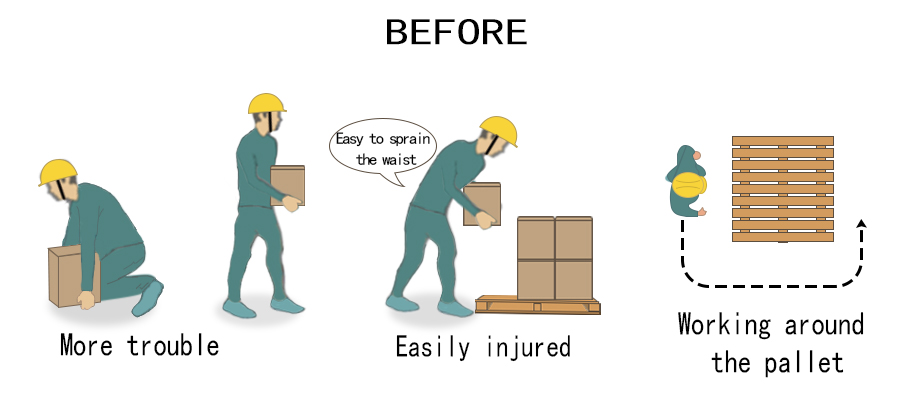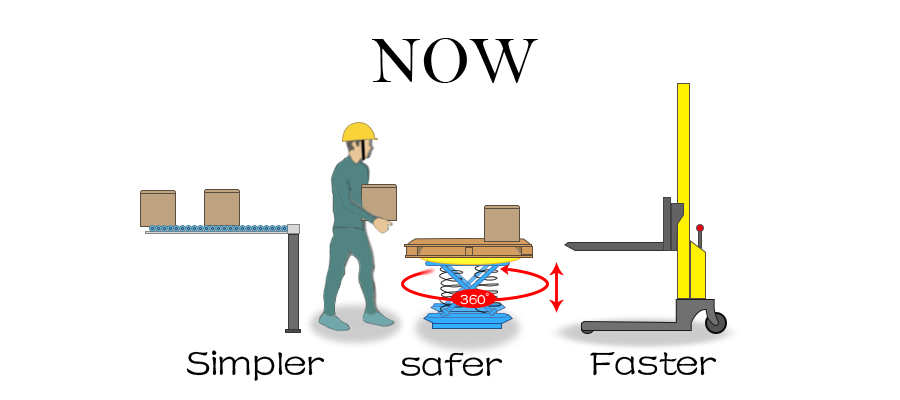 Video-spektaklo:
i-Leva Ne.

1313601

1313604

Modelo

QSL1000

QAL1000

Kapacito
kg (lb.)
200-2000(440-4400)
100-2000(220-4400)
Kunpremita alteco
mm (in.)
240(9.4)
265(10.4)
Plilongigita alteco
mm (in.)
710(28)
710(28)
Rotacianta ringo, ekster dia.
mm (in.)
1110(44)
1110(44)
Rotacianta ringo, ene de dia.
mm (in.)
1035(40.7)
1035(40.7)
Longo de Baza Kadro
mm (in.)
1150(45.3)
1150(45.3)
Baza Kadro-Larĝo
mm (in.)
930(36.6)
930(36.6)
Opcio

Levu tablo Mover
QAL1000 Detaloj:
It has an air charging port and pressure regulating knob, so you can adjust the height by adjust the air pressure. This can make up for the problem of oil leakage from ordinary Stationary Lift table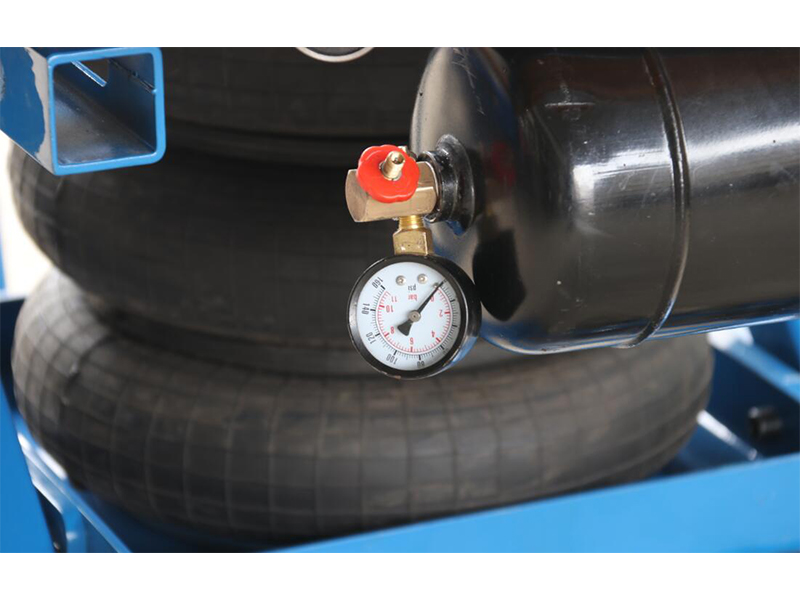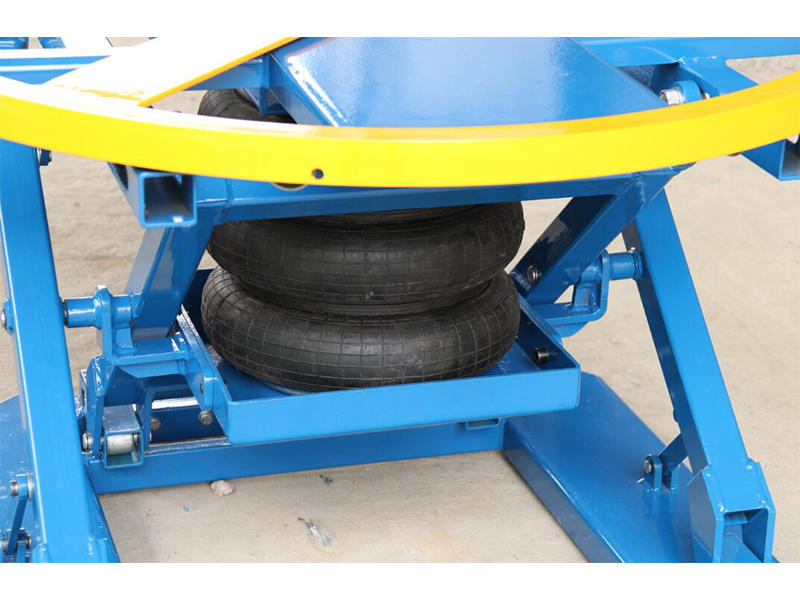 QSL1000 Details: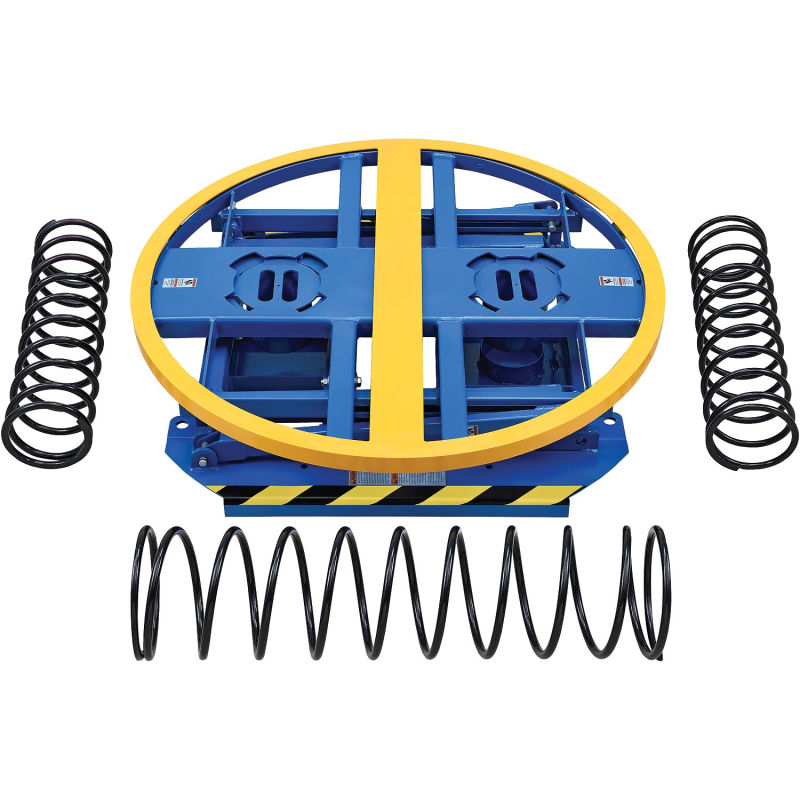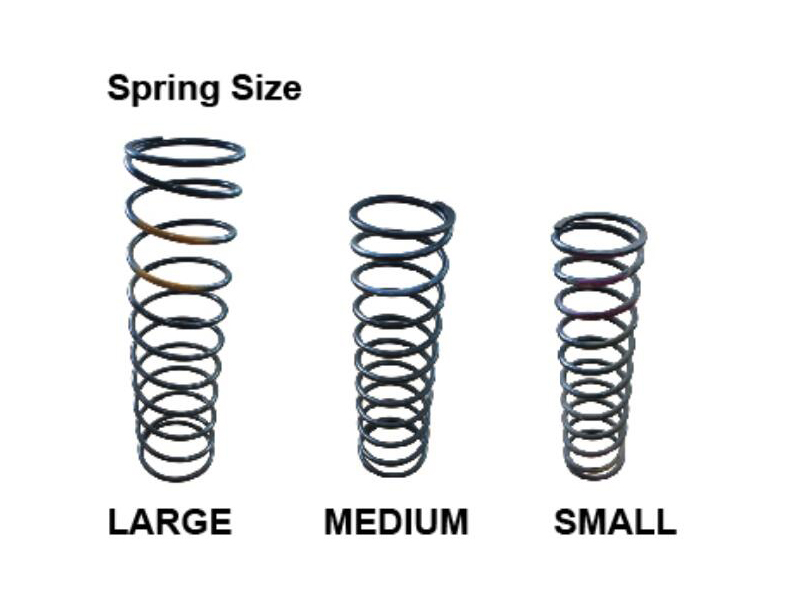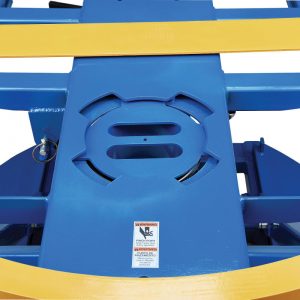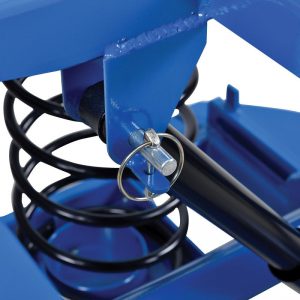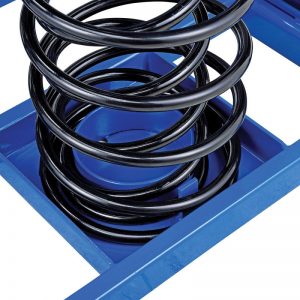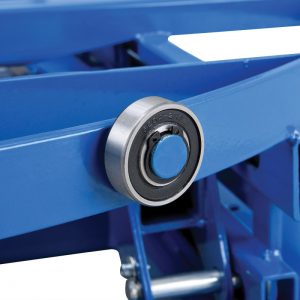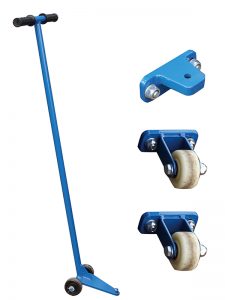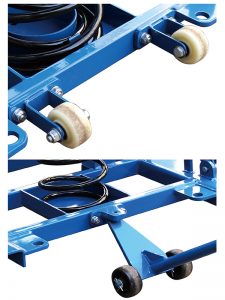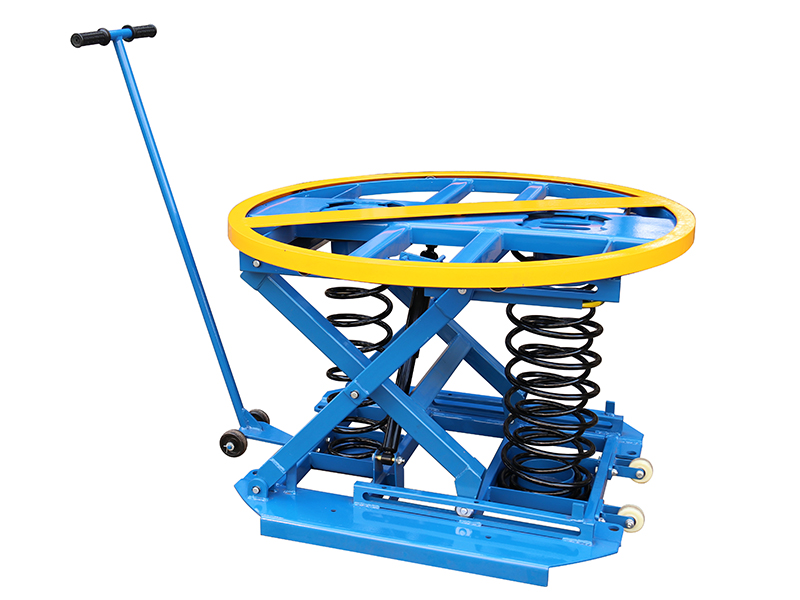 The frame of the Spring Activated Lift Table can handle loads of up to 4400 lbs. In order to adapt the unit for different pallet loads, the springs are changed. The springs are chosen to match the weight and height of a fully loaded pallet. A unit may have one to three springs. Each time the pallet weight or pallet height is changed, the springs may also need to be  changed. Instructions will show you how the springs are selected. Each spring is color-coded with paint mark at one end.
Ĝi inkluzivas 3 fontojn kun malsama grandeco, vi povas grupigi ilin libere laŭ la kapablo kaj la alteco, kiujn vi bezonas. Ekipita kun forklift "poŝo" ebligas transporton inter diversaj labor-areoj. La "lifta tablo-movilo" estas ankaŭ laŭvola por la lokoj, kiujn oni ne bezonas.
Load weight range is 440 lbs. to 4,400 lbs. The Spring Pallet Positioner allows for 360° rotation for easy load access. Fork pockets also come standard for repositioning of theTurntable platform.
Kio estas la diferenco inter la Airbag Loader aŭ printempo ŝargita tondila lifta tablo?
Stabileco: compared with the Spring Pallet lever loader , the Airbag Level Loader is more stable, not easy to bump, and the shock absorption performance is better.
Malsamaj ilarĝustigmetodoj: the Spring Pallet scissor Lift table  has 3 springs, which can only be combined into different three loads by different combinations of three springs; The Airbag Pallet handing lift table can be adjusted arbitrarily by changing the air pressure.
Ŝarĝgamo is different: the minimum load of spring Industrial Scissor Liftsis 440KG, the minimum load of air Skid Carousel Positioner can be less than 100KG, or even smaller.
Malsamaj alĝustigmetodoj: it is convenient to adjust the load of the airbag Pallet leveller. It only needs to deflate and inflate, and it can be completed under the condition of heavy objects on the table, without removing the table. But the spring Pallet Positioner  needs to be removed from the table to replace the spring collocation to adjust the load.
Aersaka platformo devas esti ekipita per aerpumpilo.
It is also a rotating platforma it can realize the operation of each side by rotating the surface of the spring lifters, so the workers can easily complete all loading and unloading works just keep the same posture. Not only improves productivity but also protects workers from long time bending.
As weight is added to the Spring Actuated Level Loader , it causes the springs to compress, lowering the height of the platform. As weight is removed, the springs expand, raising the height of the lift and rotate table . Once properly calibrated for the maximum load weight, the lift will automatically stay at an ergonomic height.